In the recent past, IT landscape and applications have become convoluted with the advent of game changing technology trends like ecommerce, social media, mobility, Agile, software as a service (SAAS), cloud etc.
In today's world of ever increasing business complexities and technology growth, it is imperative that organizations focus on 'Reducing Time to Market' while ensuring 'Product Quality and Reliability' to stay ahead of competition, gain customer confidence and thus increasing profitability.
I9tech's Independent Testing Services help ensure your business readiness by deploying its comprehensive range of world-class and innovative Testing Services customized for your business needs.
I9tech's offers a wide range of Testing Services to its customers across industry domains and geographies. Our frameworks, standards, methodologies and accelerators help us deliver significant business value to our customers. Working as an extension to your team, we bring experience, expertise, efficiency and enablers to drive your 'Cost of Quality' down, improve the quality of your IT systems and reduce TTM.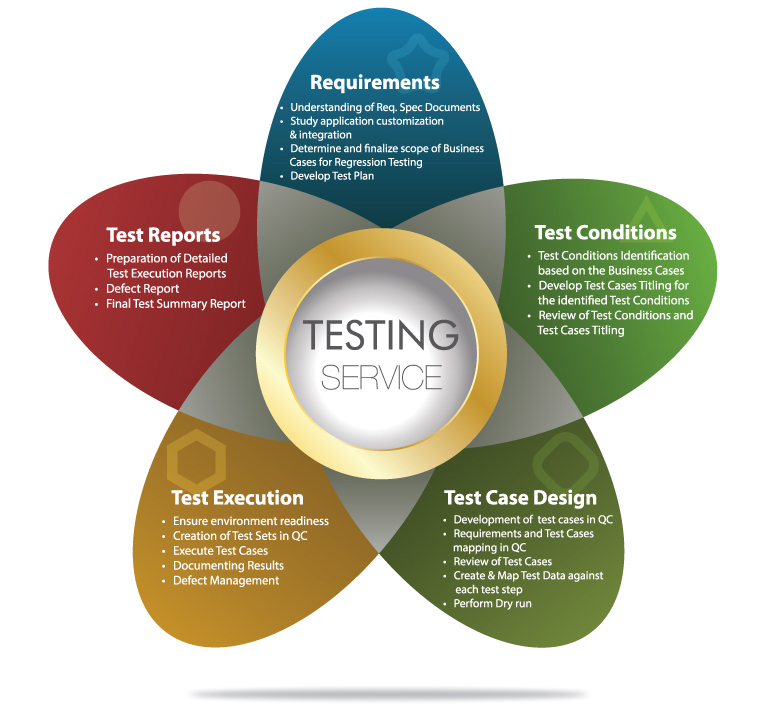 Detailed Services
Whether I-9 Technologies supports your existing program or provides a start-to-finish Testing Solution, whether it's a long-term or a short-term engagement, you can rely on I9tech's consistency, proven processes and methodology to deliver Quality.
Basic Services : Functional Testing, Automation Testing , Test management.
Specialized Services : Mobility Testing Performance testing Cloud Management Accessibility testing Security Testing
Support Services : Test Tool Support Process Assessment & Assurance Test Environment Management