As the pace of software development is increasing rapidly, there is a need for Development and Operations teams in enterprises to work in collaboration and integrate their methodologies to turn out quality software releases more quickly and efficiently to ensure continuous deployment.
I-9 Technologies DevOps as a Service enables agile development teams to focus on their core strengths by delivering 'as a service' environment, customized for your organization's needs. I-9 Technologies offers proven tools, flows, environments and expertise for large and small enterprises to quickly spin up a DevOps environment for your use. We offer capabilities for enterprises to develop, build, test and deploy software across a variety of cloud environments including Amazon AWS, Microsoft Azure along with on-premise environments.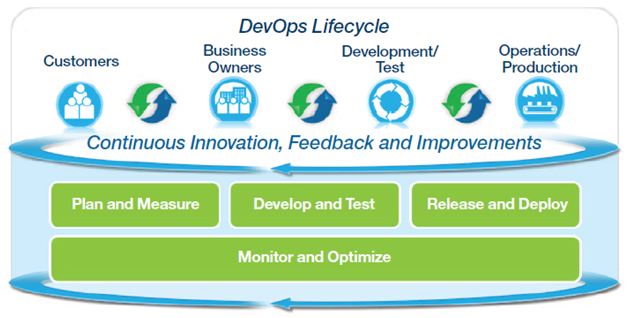 Delivery Model
Modern tools have enabled software development organizations to break free of rigid, process-oriented application lifecycles that isolate development, testing, project management and operations teams. I-9 Technologies approach to Application Lifecycle Management (ALM) provides a flexible and agile environment that adapts to your team's needs, removes barriers between roles, and streamlines processes so you can focus on delivering high-quality software faster and more efficiently.